The Mother's Day Classic is back!
6 April 2022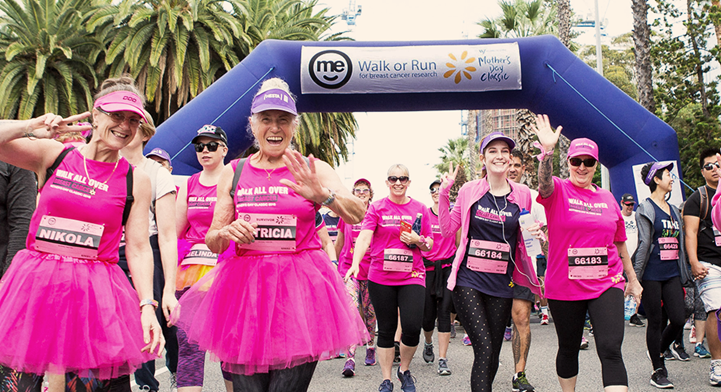 Section Heading

Register now to participate in the Mother's Day Classic on 8 May 2022 to support Breast Cancer Research this Mother's Day.
Super SA is a proud State Silver Sponsor of the Women in Super Mother's Day Classic on Sunday 8th May 2022, which is celebrating its 25th anniversary this year.
The Women in Super Mother's Day Classic is one of the oldest charity participation events in Australia and over the past 24 years, over 1.5 million participants have donated nearly $40 million to the National Breast Cancer Foundation (NBCF) for vital research projects. Since the inception of NBCF, the 5-year survival rate for breast cancer has improved from 76% to 91.5% - statistical proof that research is saving lives.
You can choose to get active at one of many local locations across Australia, with these locations being small in size and informal in nature but BIG in community spirit!
Currently local events will be at Elder Park, Gawler and Mount Gambier! Alternatively, you can complete your walk/run in your own time and place.
If you would like to register for the event and participate with the Super SA Team, or prefer to stay local and run or walk in your own time and place, you can register here. If you would like to donate with Super SA's fundraising team, you can donate here.
Register by 15 April 2022 and save 10% off the entry fee, by entering the promotion code 2022SUPERSA10 at the checkout.
See further information about the Women's Day Classic.
Section Heading
The superannuation schemes administered by Super SA are exempt public sector superannuation schemes and are not regulated by the Australian Securities and Investments Commission (ASIC) or the Australian Prudential Regulation Authority (APRA). Super SA is not required to hold an Australian Financial Services Licence to provide general advice about a Super SA product. The information in this publication is of a general nature only and has been prepared without taking into account your objectives, financial situation or needs. Super SA recommends that before making any decisions about its products you consider the appropriateness of this information in the context of your own objectives, financial situation and needs, read the Product Disclosure Statement (PDS) and seek financial advice from a licensed financial adviser in relation to your financial position and requirements.