How we hire
Section Heading
Each position we advertise has a job and person specification which outlines the skills and experience needed for the role. We also encourage applicants to contact the nominated contact person in the ad for further information.


We advertise online
All Super SA jobs are advertised online at I Work for SA.
You don't have to be a government employee to apply for jobs at Super SA. Vacancies open to everyone are advertised on I Work for SA and SEEK.
When searching the I Work for SA website, it helps to enter 'Super SA' in the keyword search and select 'Department of Treasury and Finance' from the agency list.
Visit the I Work for SA jobs board >
Get Super SA job alerts
You can register for job alerts on the I Work for SA website. This will ensure you get an email whenever we advertise a new job with your search criteria.
You can choose to have alerts by keyword, job category, job type, salary or agency. For Super SA job alerts, be sure to select 'Department of Treasury and Finance' from the agency list.
Applying for a job
We accept applications via the I Work for SA website only. This includes jobs advertised on SEEK (you can follow the link in the job ad to submit your application).
To be considered, you must include a cover letter that addresses the selection criteria for the position you're applying for. You will find the selection criteria listed in the job ad.
A Merit Selection Panel consisting of a Chair and two panel members will create a short list of people to be interviewed. If you are short listed, Super SA will contact you directly to arrange an interview time.
All applicants will be advised of their application outcome during or at the completion of the merit selection process.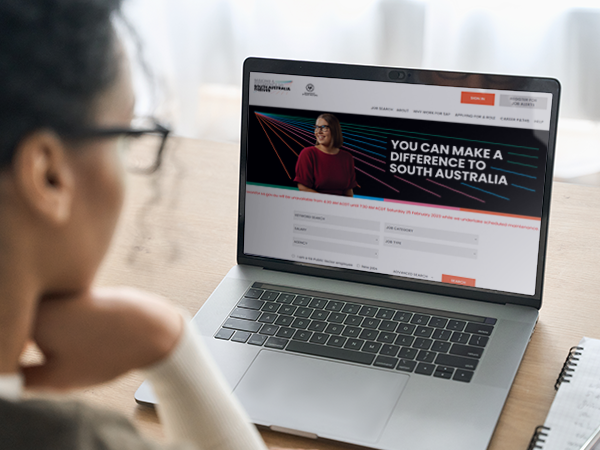 If you're a talented professional with an interest in working for us, see what's currently on offer below.
| | | |
| --- | --- | --- |
| Position | Closing date | Job link |
| Senior Account Services Officer (ASO4) | Sunday 24 September 2023 11:45 PM | Apply now |
| Claims Management Officer Pool (ASO4) | Sunday 26 May 2024 11:45 PM | Apply now |
| Member Services Officer (ASO3) | Friday 31 May 2024 5:00 PM | Apply now |
| Superannuation Officer Pool (ASO2) | Sunday 8 September 2024 11:45 PM | Apply now |
| Superannuation Administrator Pool (ASO3) | Sunday 29 September 2024 11:45 PM | Apply Now |