Super for employers
Section Heading
We have you and your employees' best interests at heart.
When it comes to employers and their employees, our goal is to make super simple and easy to understand.
Our team of Business Relationship Managers and Member Education Officers are dedicated and knowledgeable and are here to help and educate employers and employees.
Completely member-centric, we work to deliver the best experience possible to help our members live their best lives in retirement.
As members serving members, we leverage our knowledge and intimate understanding of Super SA's unique super schemes to guide and support employers and their employees.
As the SA Public Sector's super fund for more than 118 years, we truly understand the needs and requirements of employers and employees – who are our members.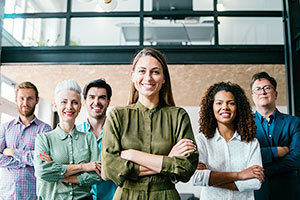 Employer portal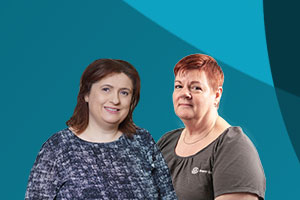 Member Education
We provide a wide range of education services that include face-to-face seminars, webinars and in-person worksite visits. Click here for more information.
Request a worksite visit
If you'd like us to come out to you for an engaging, educational seminar or organise a virtual visit, we'd be happy to do so. Just email us superbookings@sa.gov.au.
Do you need help today?
Our Member Education team is here to support your employees' financial wellbeing with quality education sessions.

We're always here, ready to assist and support you with any and all relevant information that you may need.

Get in touch with our Member Education team by emailing superbookings@sa.gov.au.

Business Relationship Managers (BRMs)
Our team of friendly Business Relationship Managers are here to help SA Government employers. We are your point of contact for any questions that you have and to provide ongoing support for all your super needs.
Our BRM team can:

Discuss your super obligations as an employer
Our BRMs can provide you with the information you need to understand and manage your super obligations and help to clarify any queries.
Inform of upcoming changes
Any changes to Super SA schemes that may impact you and your employees. Our BRMs can keep you up to date to help you stay on top of what you need to know.

Employee financial wellbeing
Our BRMs can help you provide super education to support your workplace programs.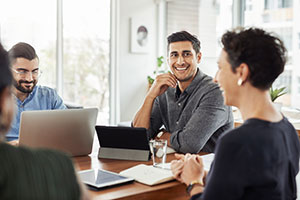 Supporting induction programs
If you are inducting new employees, our BRMs can help organise super sessions. Email superbookings@sa.gov.au
Section Heading
The information shown on this website is general information only. We haven't considered your needs or objectives when providing the information. You should assess your own financial situation and needs and read the relevant Product Disclosure Statement before deciding about products on this website.