Save now, spend later
Section Heading
Save more in your super by contributing part of your before-tax salary to your Super SA Triple S account.

Salary sacrifice can be one of the most effective ways to grow your super. And you're in control. You choose the amount, and you can start and stop anytime. This could give you the freedom to have the things you want now while investing in your future.
Section Heading
Meet Sam

She is saving enough for a round-the-world trip in retirement.1
Sam is 26 and works in health care. She earns $66,000 per year and is planning to retire at age 65.
She has just started to help it grow with salary sacrifice contributions of $30 per fortnight. That means she is on track to have an extra $60,300 in her super to spend on a round-the-world trip when she retires at age 65.
| | | | | | |
| --- | --- | --- | --- | --- | --- |
| | | No salary sacrifice | | With salary sacrifice contribution $30 per fortnight | |
| Take home pay fortnight | | $2,071 | | $2,055 | |
As a result Sam:
Pays $9 less in Income Tax
Reduces her take home pay by only $16
Has $60,300 more in her Super at age 65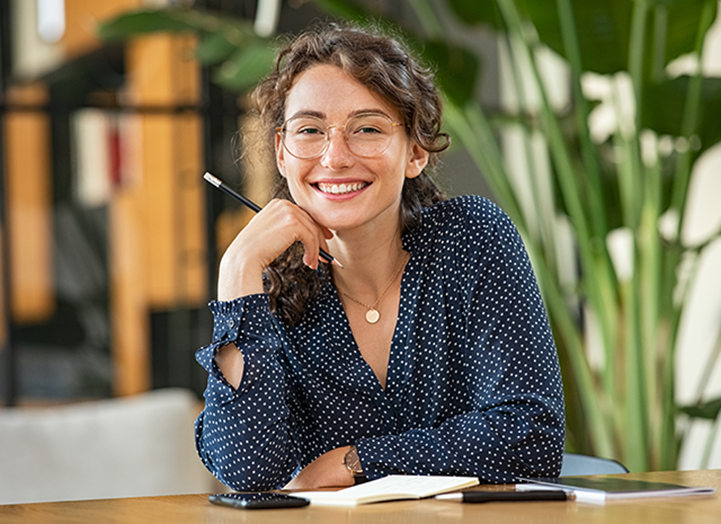 Assumptions for this calculation

The "extra in your super at age 65" has been calculated based on the following assumptions and rules of the Triple S Scheme as follows:

Default employer Super Guarantee contributions of 10.5% up to 12% by 1 July 2025
Salary is excluding Super Guarantee
Investment rate of return of 6.1% per annum
Price inflation rate of 2.5% per annum and a salary inflation rate of 3.2% per annum
Death and Total and Permanent Disablement (TPD) insurance premiums of $117 per annum and Income protection is $936 per annum.
Administration fees have been calculated at $70.20 per year plus 0.05% of the account balance (capped at $325 per year).

This calculation estimates an amount payable at a future time and has been adjusted to include price inflation to assume changes in the cost of living.



Want to learn more about growing your super? Book into a webinar today.
Section Heading
How to set up your salary sacrifice
Decide on how much you want to put into your super from each pay and then follow these steps.

Fill in the Salary Sacrifice form
Want to salary sacrifice directly to Super SA? Decide on a set dollar amount or percentage to salary sacrifice. Filling in the form is easy. Click here to download the Triple S form.

Give to your employer or HR delegate

If you're not sure who to give the completed form to, just ask your immediate manager or HR delegate.
They should know where the form needs to go.


Your employer sends to payroll

After you've given the form to your employer or HR delegate, the employer declaration, section 5, will be filled in by them. They'll also hand the completed form to your agency's payroll to process.

Shared Services or Payroll will action the completed form and they'll adjust your salary as per your instructions in the form. The employer will deduct a $44 fee.
Section Heading
Section Heading
| | |
| --- | --- |
| | Lower your income tax |
Generally, salary sacrifice contributions are taxed 15% when contributions are paid into super account, this may be lower than your marginal tax rate. It also reduces your taxable income, as salary sacrifice contributions are deducted from your before-tax salary.
| | |
| --- | --- |
| | Save more in super |
With a salary sacrifice agreement in place, you will be saving more for retirement, which will be compounding over time. This could allow you to arrive at a financially sound place, sooner than later. When you're ready to retire and live your best life, you'll be better prepared financially.
Section Heading
Want to know more about salary sacrificing to super?
It's easy to find out.
Section Heading
What you need to consider when salary sacrificing into Triple S
Salary sacrifice can be an effective way to grow your super balance, but it's not right for everyone.
Section Heading
The superannuation schemes administered by Super SA are exempt public sector superannuation schemes and are not regulated by the Australian Securities and Investments Commission (ASIC) or the Australian Prudential Regulation Authority (APRA). Super SA is not required to hold an Australian Financial Services Licence to provide general advice about a Super SA product. The information in this publication is of a general nature only and has been prepared without taking into account your objectives, financial situation or needs. Super SA recommends that before making any decisions about its products you consider the appropriateness of this information in the context of your own objectives, financial situation and needs, read the Product Disclosure Statement (PDS) and seek financial advice from a licensed financial adviser in relation to your financial position and requirements.