Focusing on your financial goals
29 August 2021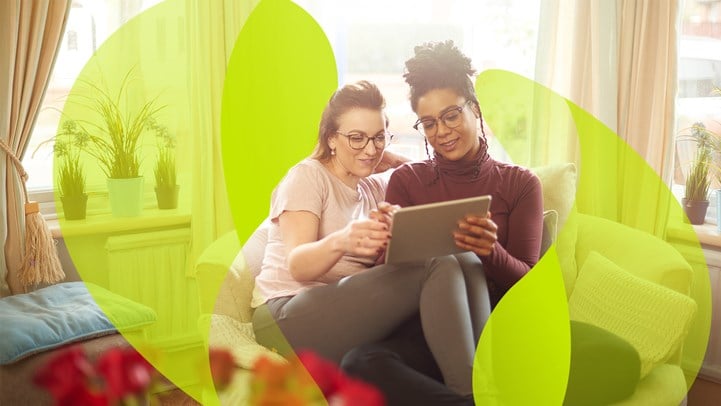 Section Heading
When something in your life changes, don't forget about your super! A quick check in at different points along the way can help you stay on track with your financial goals.
Here's a checklist of some things to consider.

Getting started in a new job
It's never too early to get your finances in order. Taking action now when you're starting work could mean fewer sacrifices and less heavy lifting in future.

Combine your accounts
If you've worked in other jobs before, even part-time, you'll probably have another super account or maybe even a few. Sparing a couple of minutes now to
combine your accounts
could save you wasting money on multiple fees and mean you have more money working for you.
Investments 101
Equip yourself with some investment basics, so you can understand what investment choices you have, and what might suit you now versus later. Use our Risk profiler to discover your investing style.

Start a saving habit
You work hard and you want to be able to enjoy the money you earn, but it's also useful to understand where it goes. Use MoneySmart's Budget planner to help you keep track of expenses and work out potential ways you can save, which you could then use to top up your super. You might uncover simple ways to save, like an unused subscription. You may even qualify for super co-contributions from the Government when you add more money into your super.

Using super to save for your first home
For Super SA Select and Flexible Rollover Product members, consider if you can save for a house deposit by using your super account and take advantage of the federal government First Home Super Saver (FHSS) Scheme.

Keeping your focus when life gets busy
As you move through life – whether it be on your own or in a couple, your life goals will inevitably change. You might have added financial pressures, like a new home, children or elderly parents to look after. It's as important as ever to keep focused on your future savings goals.
Are you on track?
Based on where you are today, do you know how much super you will have at retirement and how long will it last? You can use the Projection calculator to help you work this out. If you don't like what you see, you can make changes to improve the outcome. Use the moving sliders to estimate how much you could have in retirement if you make some contributions to your super.
Remember that even if you can't top up your super savings regularly, every little bit can help for a better retirement.
Making up for lost time (and super)
If you've returned to work after taking time out, directing your before-tax salary into super could be a cost-effective way of boosting your retirement savings. The Contribution Calculator will let you see the most tax-effective way to add to your super. You can also visit the managing money section of Your Life Moments for more tips and tools on how to achieve greater financial independence.

Looking after your loved ones
We often assume that we won't suffer major health issues until we are old, but it can happen at any time. The impacts could be financially devastating – have you thought about how you would pay your mortgage, rent, car payments, bills or put food on the table if the unexpected was to happen? Log onto the member portal to check what level of insurance cover you have and think about the insurance cover you need for you and your family. Use the insurance cover estimator to work out whether you have enough insurance to meet your needs and your family's needs, should the unexpected happen.
In the event of your death, your Triple S balance, including any insurance will be paid to your surviving spouse, including an estranged spouse. Nominate a legal personal representative (estate) if you don't want your benefit to be paid to your surviving spouse. Your super will then be paid to your estate and distributed according to your Will. If you don't have a spouse, the entitlement will be paid to your estate. Either way, ensure your Will is up to date.
Approaching retirement and retiring
If you're almost ready to wind down from work and enjoy your retirement, you need a plan.
Tracking against your target
When would you like to retire? Consider factors like your health and use the Projection calculator to check in on how you're placed financially. Think about ways you can reduce financial stress in retirement. For example, have you paid off your mortgage, could you downsize your home or sell anything that's no longer used, like a second car? Could you also be adding to your super? To learn more, register for a webinar to understand your options. You could also meet with a financial planner to discuss your individual circumstances, including any Government benefits you might be entitled to.


Ease into retirement
If you're not ready to retire yet but want to start having more time to live your best life, you may be able to work less and access some of your super, leaving you more time for the things you really enjoy.


Keep investing
Even when you retire, you'll still need to keep investing and growing your money. Read more about our post-retirement products, Super SA Income Stream and Flexible Rollover Product which can help you do this.


Need to chat?
You can always seek financial advice to help you navigate the financial ups and downs of life and help you plan for your retirement. For personalised, one-on-one advice, speak to a licensed financial planner.
We're here to help. You can contact us by phone or email or register now for a webinar to find out more.
Section Heading
The superannuation schemes administered by Super SA are exempt public sector superannuation schemes and are not regulated by the Australian Securities and Investments Commission (ASIC) or the Australian Prudential Regulation Authority (APRA). Super SA is not required to hold an Australian Financial Services Licence to provide general advice about a Super SA product. The information in this publication is of a general nature only and has been prepared without taking into account your objectives, financial situation, or needs. Super SA recommends that before making any decisions about its products you consider the appropriateness of this information in the context of your own objectives, financial situation, and needs, read the Product Disclosure Statement (PDS), and seek financial advice from a licensed financial adviser in relation to your financial position and requirements.