How to budget so you can save more
10 December 2021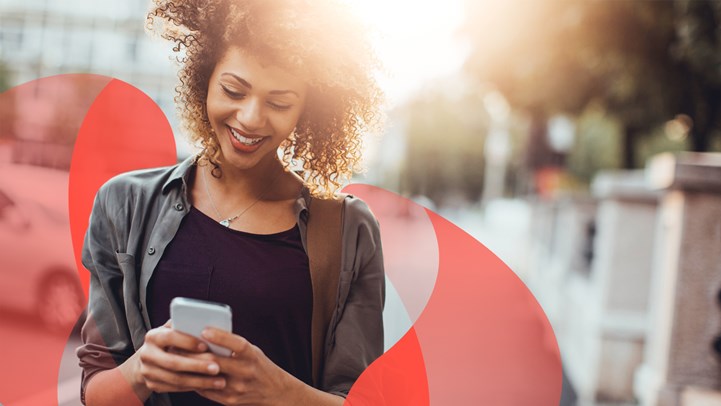 Section Heading
Are you not sure where your wages are going or are you finding that bills are eating into your savings? Perhaps that holiday you've been saving for is not coming as quickly as you'd hoped? If this sounds familiar it might be time to put a budget together.
A budget can help you achieve some clarity on how much is entering and going out of your pockets and how much you're saving. It can help you take control of your finances so you can be more confident about your financial future.
If you're keen on budgeting to save more and achieve your financial goals, read on below.
Work out what you're spending first

The very first step of budgeting to save more is to work out exactly how much you're spending and where it's going.
Some of your expenditures may include —
Coffee you buy on the way to work
Rent or Mortgage
Your gym membership
Weekly shopping
Utility bills such as electricity and internet
Public transport fares
Petrol costs
On-demand video subscriptions
Medical costs
Health, home or medical insurance
Loan repayments
— but it's likely there'll be much more so take your time thinking about it.
Being thorough is advised and try to account for both regular and once-off spends, over at least a few months to see if there's a pattern. Ideally you'll gather up bank statements, receipts, pay slips, loan statements or even write down all that you're spending, as you spend it, over a period.
The more data you have the better and the more diligent you are about recording your spending, the more clarity you'll eventually have.
Budgeting is about being honest with yourself, so when you do this, go slowly but don't shy away from the truth. As the old saying goes, you can't manage what you don't measure.


Work out what you're earning
Now that you've worked out what you're spending, you need to work out exactly what you're earning.
If you're an employee working for a business, your earnings may come in the form of a regular salary with taxes already deducted. If this is the case, you can use your after-tax salary in your budget.
Lastly, don't forget to consider and record any other forms of income you may have. Other forms of income can include any government assistance you're receiving, dividends from shares, rental from investment properties or even earnings from side hustles.
If your income happens to fluctuate from week to week, month to month or even quarterly, use a longer period to ensure the appropriate averaging of your fluctuating income.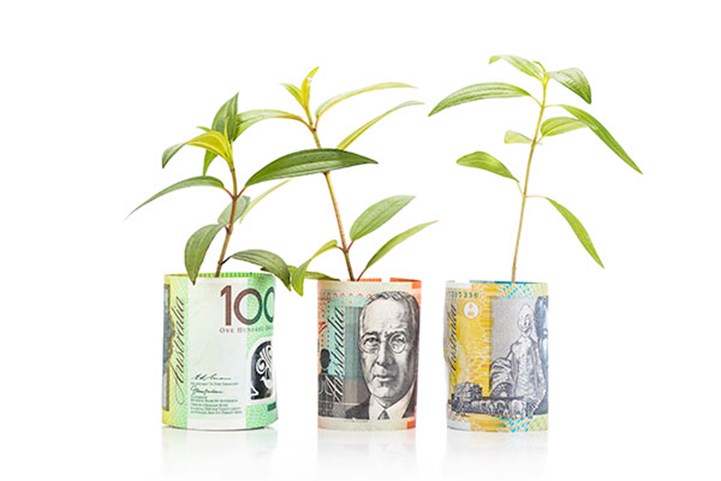 Work out the difference between what you're earning and spending
This is where the process might get a bit confronting but if you're going to budget, save more and set your future up, it helps to know what's coming in compared to what's going out.
If you've found that you're earning more than what you're spending, this means you've got extra cash on hand. Extra cash means you have options, which is great! Extra money could go towards eliminating debt, building a house deposit or even contributing to super. To find out more information about contributing to your super click here.
There are plenty of saving methodologies you could use as no single methodology will suit everyone. There may be times where you are spending more than what you're earning, like having children and moving to one income or starting your retirement. However there's no time like right now to consider making some changes and...
Cut your spending back!
This is where all the effort you put into working out where your expenditures are going to, come into play.
It's helpful to start thinking in terms of what is a 'must' and what is a 'nice-to-have.' Take a good look at all your expenditures and determine what isn't necessary to your life and what you can cut.
The 50-30-20 budget is simple methodology that you can use as a starting point, which encourages saving, where -
50% of your after-tax income is spent on loan repayments, necessities and obligations (your musts)
30% is spent on nice-to-haves (your wants)
And the other 20% is spent on saving
Here are a few ideas —
Is buying a coffee every morning on the way to the office a must? Or can you drink your coffee at home before you leave for work?
If you have on-demand video subscriptions to Disney+, Netflix, Prime Video, Apple TV+ and more, are these a must or a want? Can you cancel a few or all of these?
If you eat out often, can you cut this back?
If you have a gym membership, could it be cheaper to buy a weight set as opposed to paying a high fortnightly fee?

If you can successfully begin cutting back your nice-to-haves to focus on your musts, it's highly likely you'll be able to set more cash aside for your future, sooner than later.

Got your spending under control? Consider using super to set up your post-work life

If your budget has helped you take care of your 'musts', 'nice-to-haves' and save more than ever, you may be wondering what to do with your excess cash.
You could enter into a salary sacrifice agreement with your employer. This is where super contributions are made on your behalf from your before-tax salary, which may reduce your Income Tax.
The extra super contributions may help you be in a better position to enjoy your post-work life in retirement. To find out more about a salary sacrifice arrangement click here.

Need help budgeting and setting financial goals?

It's no shame if you do. Everybody needs a helping hand at some point. You can visit Moneysmart.gov.au and use some of their useful tools, as well as access free financial counselling services to get you started saving for the future.
Section Heading
The superannuation schemes administered by Super SA are exempt public sector superannuation schemes and are not regulated by the Australian Securities and Investments Commission (ASIC) or the Australian Prudential Regulation Authority (APRA). Super SA is not required to hold an Australian Financial Services Licence to provide general advice about a Super SA product. The information in this publication is of a general nature only and has been prepared without taking into account your objectives, financial situation, or needs. Super SA recommends that before making any decisions about its products you consider the appropriateness of this information in the context of your own objectives, financial situation, and needs, read the Product Disclosure Statement (PDS), and seek financial advice from a licensed financial adviser in relation to your financial position and requirements.